2017 marked the 30th annual AdNews Agency of the Year Awards. The night was all about celebrating the best agencies and the best work in Australia but also to celebrate the changing face of the advertising industry.
This year's event was held on Thursday 9th March at Sydney's Star Event Centre and attracted over 700 guests all dressed in their finest attire. The 2017 'changing faces theme' was brought to life with impressive stage design, unique mannequin table centers, custom masks for guests and a tailored snapchat filter made specifically to tie into the theme.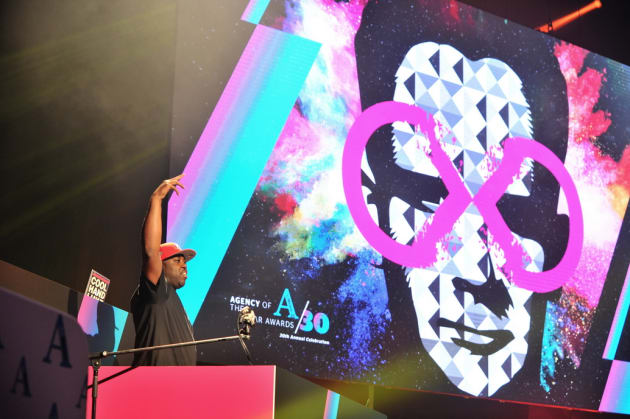 The formalities kicked off after entrée service with a high-energy performance by guest DJ, Total Eclipse that really set the mood for the rest of the night. The wonderfully engaging Rob Carlton was the MC for the evening and had the pleasure of introducing a total of 29 award categories through the night with a break in the middle for main course. Each winner was played to stage by our second guest DJ, Cool Hand Luke who continued to provide the good vibes. 
Our Engagement sponsor Twitter, provided a live feed of the awards presentation, which could be viewed online for the finalist's family & friends as well as all other interested parties, A Twitter blue room was also in full swing throughout the night with the AdNews Editor interviewing all our winners from the night.
The celebrations continued on to an afterparty featuring an indulgent dessert buffet with flowing chocolate fountains & sweets to cater to everyone's tastes. Our presenting partner, Realestate.com.au entertained our guests with a DJ playing from inside the custom-made realestate.com.au house.
You can view the event highlights reel here
What a night!